Terrifying, rumbling, ripping through houses; steaming cracks in the ground, and panicking locals – the powerful earthquake with aftershocks that hit the Big Island of Hawaii has been captured on videos.
Chilling footage posted on YouTube shows glassware and crockery breaking in the home of a local woman as it's violently shaken by the earthquake.
The quake centered near the Leilani Estates area in the east of the island,
according
to the US Geological Survey. The tremor was the most powerful of a series of earthquakes that have been rocking Hawaii in recent days.
Massive jolts sent many local residents into panic mode.
"Last night, we started having them [tremors]... about five a minute. It was like that just about all night long,"
Chris Burmeister, who lives in Leilani Estates,
told
Hawaii News Now TV channel.
"It'll rumble for a little bit. Rumble for a little bit. And then every now and then, you'll get just a heavy jolt."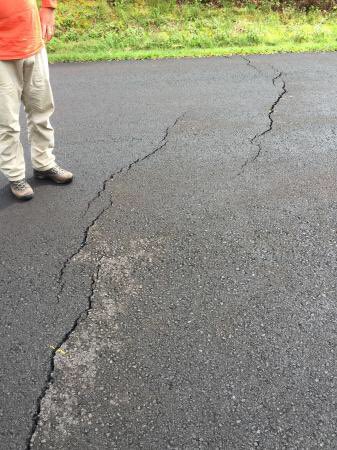 The tremor is also the largest recorded since the 7.1-magnitude earthquake that struck Hawaii in 1975, which generated a massive tsunami, the USGS said. The region has experienced at least nine powerful earthquakes in the past century.
https://www.rt.com/usa/425913-hawaii-tremor-videos-shaking/