It's Tuesday, Jan. 24, the 24th day of 2017. There are 341 days left in the year.
In 1939, at least 28,000 people were killed by an earthquake that devastated the city of Chillan in Chile.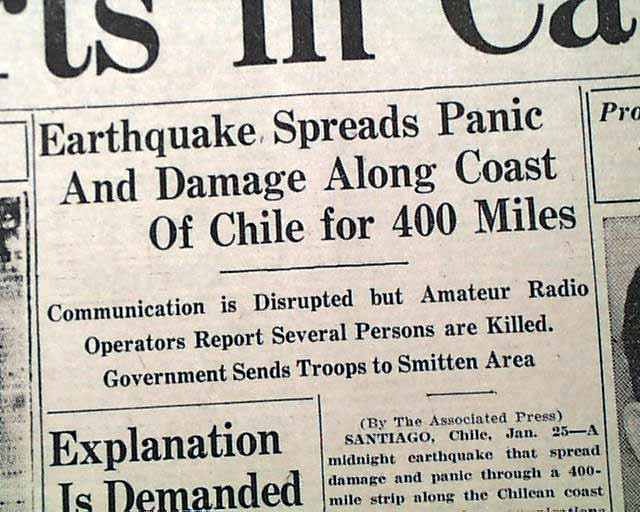 One year ago: A magnitude 7.1 quake knocked items off shelves and walls in Alaska, jolting the nerves of residents in the earthquake-prone region.