A very strong 5.3R has been reported in Central Italy minutes ago.
An earthquake has struck Italy, shaking buildings in Rome and Florence just months after almost 300 people were killed in one of the worst disasters in living memory.
Residents of the capital described their homes and offices shaking at around 10.25am local time
The European-Mediterranean Seismological Centre (EMSC) measured the quake at magnitude 5.4, placing the epicentre in Central Italy, just over 10 miles from Maltignano.
There was no immediate indication of deaths or severe damage, the organisation said.
The quake was also felt in Lazio, Abruzzo and Marche,
La Repubblica
reported, being followed by four smaller aftershocks.
Small tremors have reportedly been felt in Rome for several weeks but Wednesday's was the biggest seismic event in several months.
It comes just months after a 6.2 magnitude earthquake killed at least 299 people in the country's central regions in August.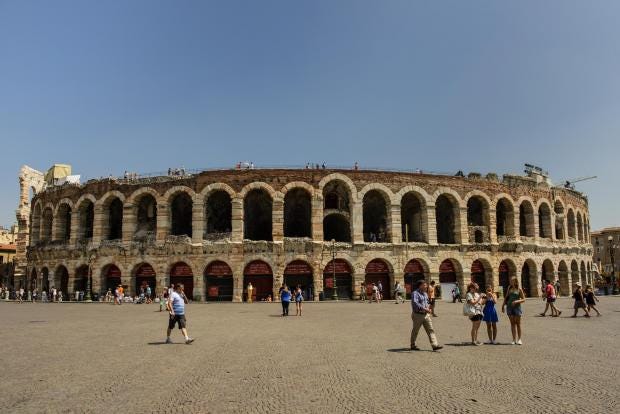 Magnitude


mb 5.3
Region
CENTRAL ITALY
Date time
2017-01-18 09:25:41.3 UTC
Location
42.55 N ; 13.26 E
Depth
9 km
Distances
97 km NE of Roma, Italy / pop: 2,564,000 / local time: 10:25:41.3 2017-01-18
25 km NW of L'Aquila, Italy / pop: 68,600 / local time: 10:25:41.3 2017-01-18