Solar activity has been low for months. This could soon change. Two big sunspot groups are directly facing Earth, and one of them has an unstable magnetic field that poses a threat for
M-class
solar flares. Bill Hrudey photographed the active regions on July 16th from Cayman islands:
Sunspot AR2567 has a 'beta-gamma' magnetic field that poses a threat for M-class solar flares. Credit: SDO/HMI
"Sunspots AR2567 & AR2565 are great imaging targets surrounded by many granules," says Hrudey.
What are granules? The sun is so hot, it literally boils. Granules are bumps on the boiling surface, much like the bumpy surface of water boiling on a hot stove. One difference: While the granules on your stove are only a few centimeters across, granules on the sun are as wide as
Texas
.
As if granules weren't big enough, the primary dark cores of these sunspots are twice as wide as the entire Earth. Great targets indeed. If you have a
solar telescope
, take a look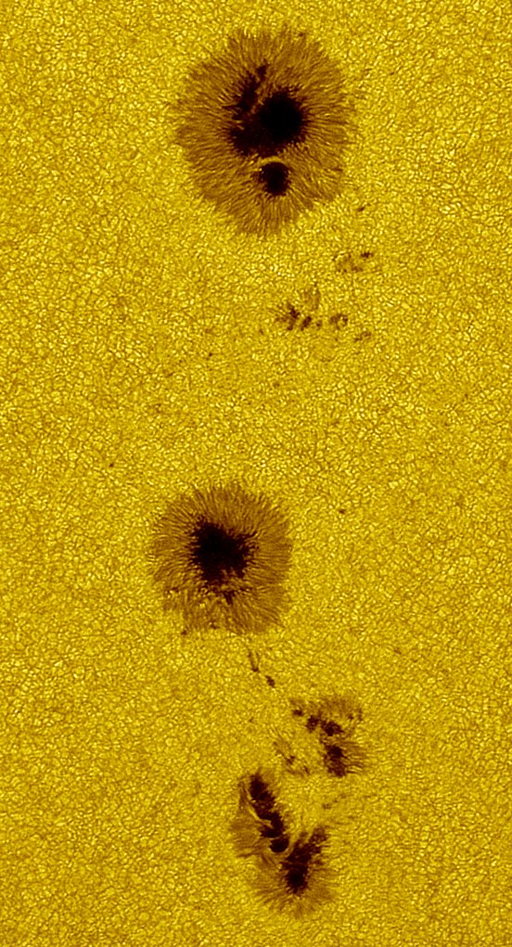 http://www.spaceweather.com/