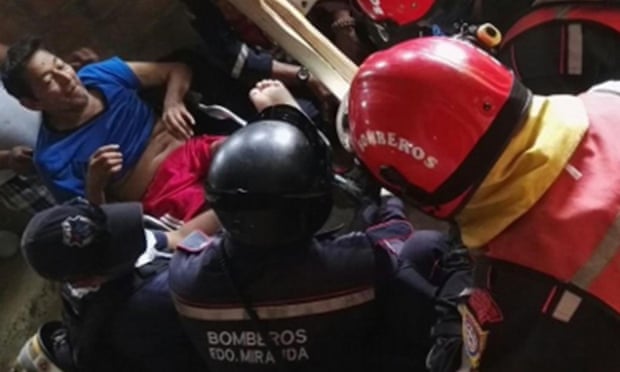 A a 72–year-old man has been pulled alive from rubble 13 days after a huge earthquake which hit Ecuador.
Manuel Vasquez was found by Venezuelan rescuers in a partially collapsed building in the fishing town of Jaramijó, the Venezuelan embassy in Quito said.
They were carrying out a risk inspection at the site and after hearing sounds immediately entered to find Vasquez trapped between the walls of a room.
He was freed after almost two weeks without food and taken to hospital with chronic renal failure, dehydration, confusion and a problem with his urinary tract.
Vasquez had also lost several toes, had necrosis in both ankles and was disoriented, the embassy added. He remains in hospital.
http://www.theguardian.com/world/2016/may/02/man-72-pulled-alive-from-rubble-13-days-after-ecuadorian-earthquake