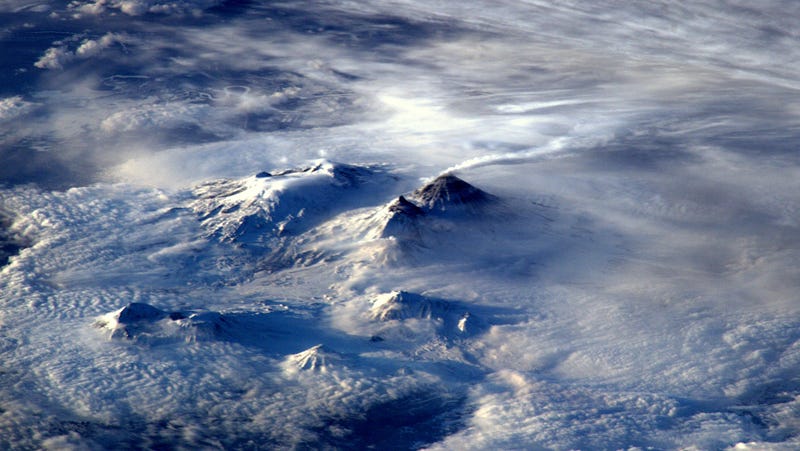 ISS astronaut Tim Peake recently snapped a photo of an erupting volcano on Russia's far east coast. It's so clear you can even see how the snow has melted around its peak.
Peake, who is a noted photographer,
captured the photo early yesterday
as the ISS flew overhead. The photo was taken from the space station with a sideways viewing angle, giving it an almost 3D, tiltshift-like perspective. A plume of ash and gas can be seen rising out of the volcano, known as Klyuchevskaya, which started acting up again earlier this month. Klyuchevskaya volcano is located on the Kamchatka Peninsula, which is home to many active volcanoes.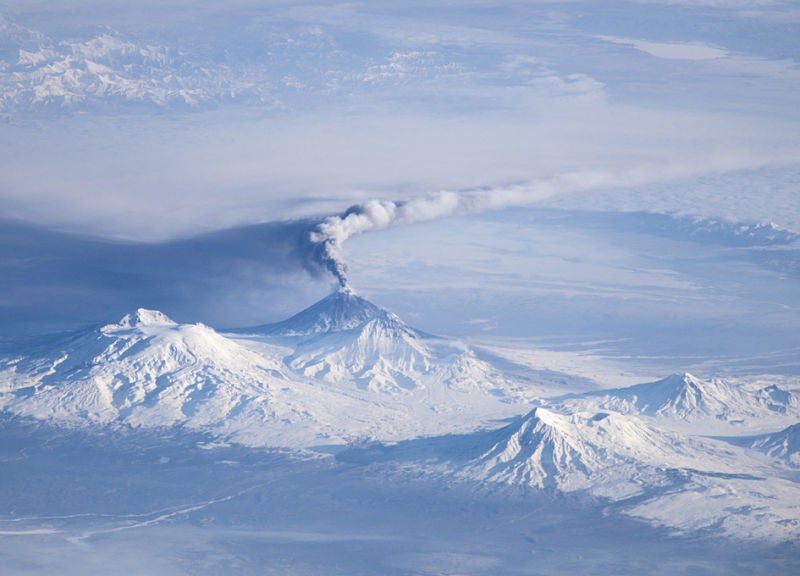 http://gizmodo.com/an-erupting-volcano-is-even-cooler-when-seen-from-space-1771818655