Weather station located at Harrisburg International Airport in Middletown, Pennsylvania recorded a staggering 108 mm (4.27 inches) of rain within just one hour on Sunday, July 23, 2017. NWS reported visibility dropped to 800 m (0.5 miles) during the storm. Neighboring states across the Northeast are also experiencing extremely heavy rain and high water is threatening many homes.
Within just 10 minutes, the same weather station recorded over 25.9 mm (1.02 inches) of rain, between 18:15 and 18:25 EDT Sunday. 108 mm (4.27 inches) of rain fell down between 18:00 and 19:00 EDT.
Although this heavy rain was extremely localized, the amount shattered city's records for the date and ranked as one of the top five daily rain totals ever recorded in the Harrisburg area, Matthew Cappucci of Washington Post's Capital Weather Gang said.
Meteorologist Alex Lamers said this was an exceptional rain rate for Harrisburg. "On average in a given year, the city has just 0.1% of receiving ~89 mm (~3.5 inches) of rain in an hour," Lamers said.
"It was definitely impressive," said Paul Head, a meteorologist at the National Weather Service office in State College, Pennsylvania. "We got a report up north in Montour County from the city of Danville where a resident saw nearly 152.4 mm (6 inches)."
"All of a sudden it was just downpouring and within 10 minutes the streets were flooded," eyewitness Crystal Holley told Fox 43. "You couldn't go nowhere, at all. It came and flooded everyone's basements, everyone's houses. It was a mess."
Another 14.5 mm (0.57 inches) fell over night Sunday into Monday.
While Pennsylvania continues to be doused in persistent, heavy rain, and water rescues are underway, neighboring states are experiencing pretty much the same and high water is threatening homes across the region.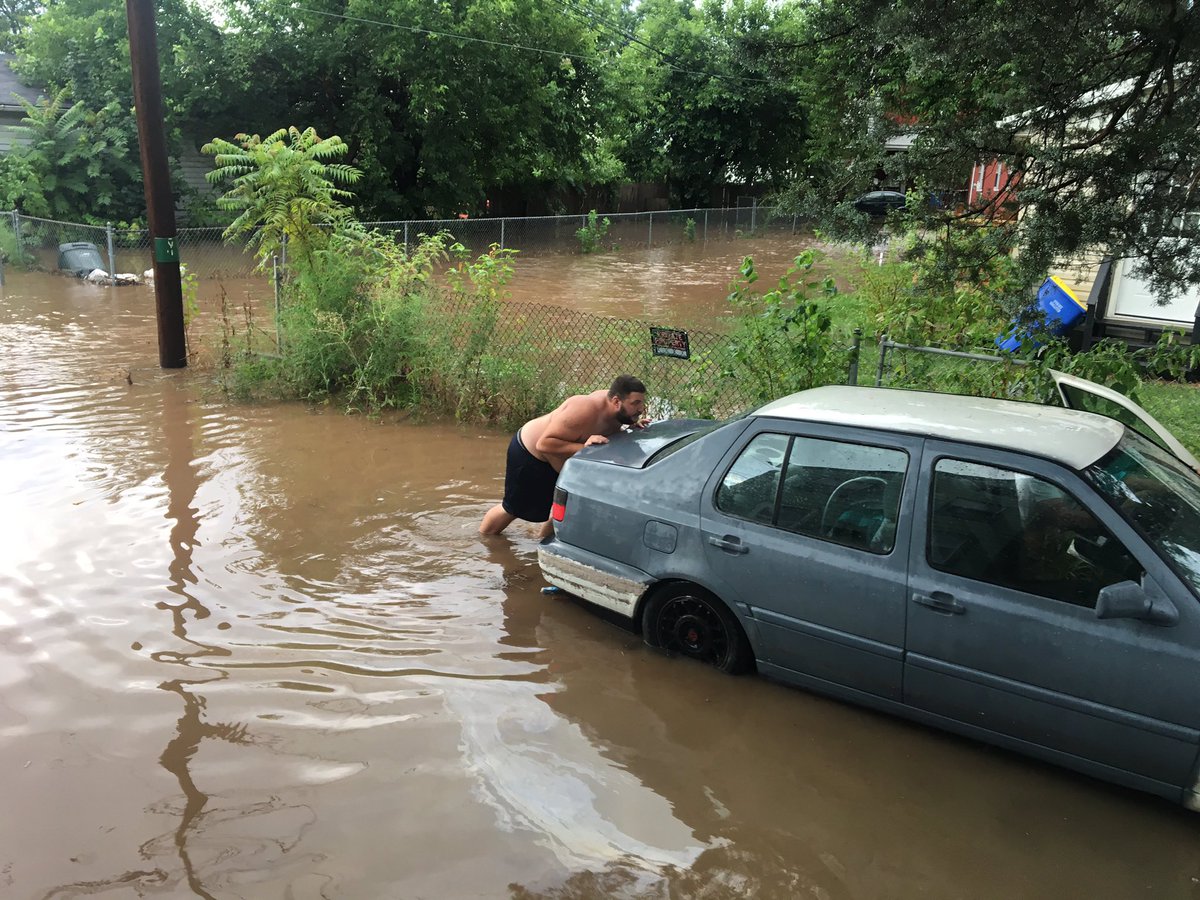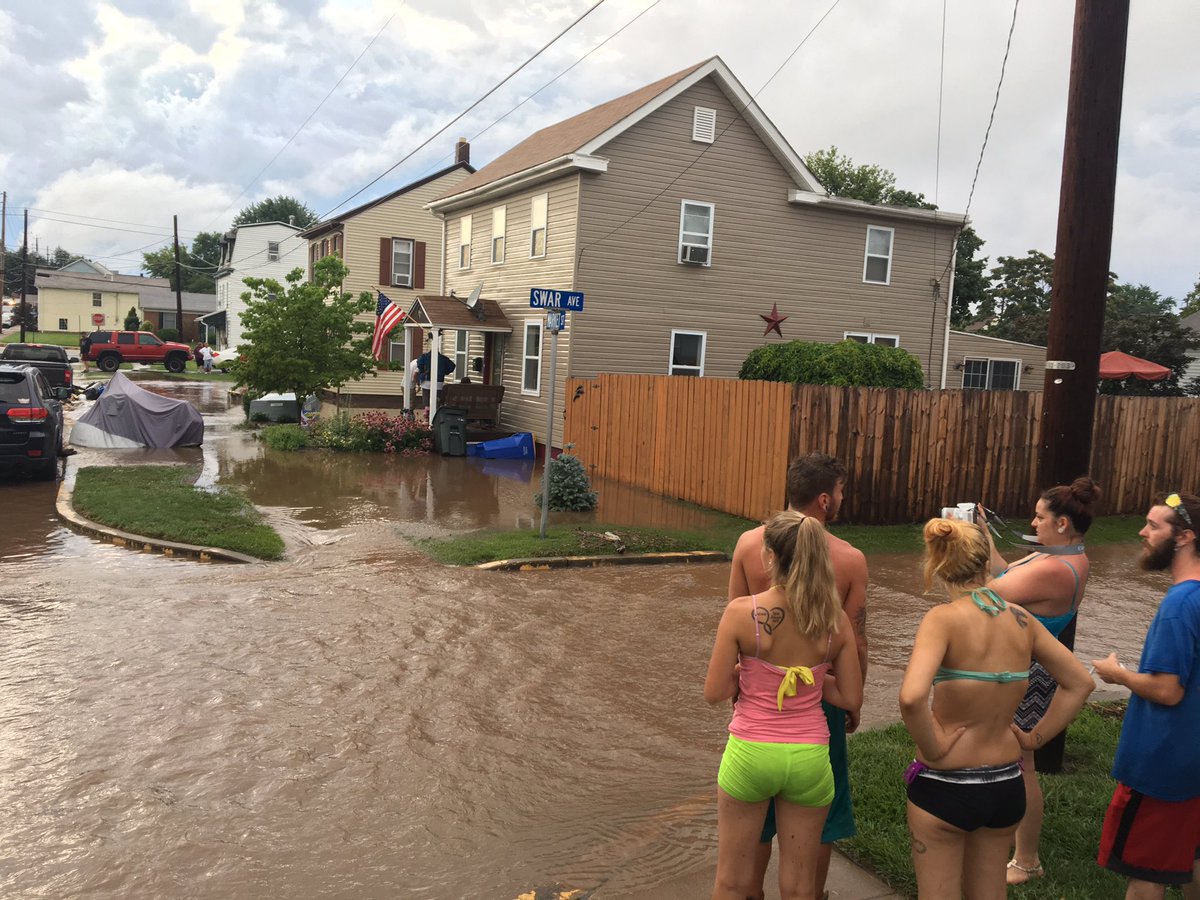 According to AccuWeather, 24-hour totals in the Northeast are reaching extreme levels. Winterthur, Delaware, reported 187.9 mm (7.44 inches) of rain as of 16:00 EDT Monday. Ship Bottom, New Jersey, in Ocean County reported 110.5 mm (4.35 inches) in a day, with as much as 39.8 mm (1.57 inches) falling over the course of an hour.
SOURCE: https://watchers.news/2017/07/24/extreme-rain-flood-harrisburg-pennsylvania-july-2017/