Voted as one of the most beautiful beaches in the world by media like CNN and Trip Advisor numerous times, the picturesque beach of Egremni on the island of Lefkada is no more, following the deadly earthquake that struck the island on Tuesday, November 17th which killed two elderly women.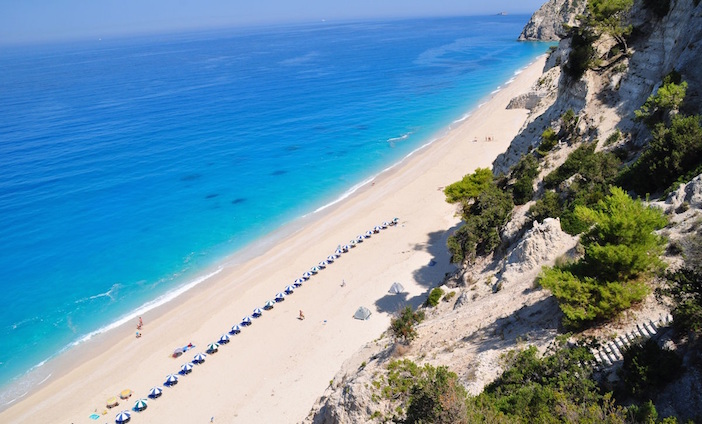 Egremni Beach on the island of Lefkada before the earthquake
Large boulders and swaths of rubble detached off the mountain which precariously hung atop the lush sandy beach below, leaving much of the open area that welcomed thousands of tourists annually, completely wiped away.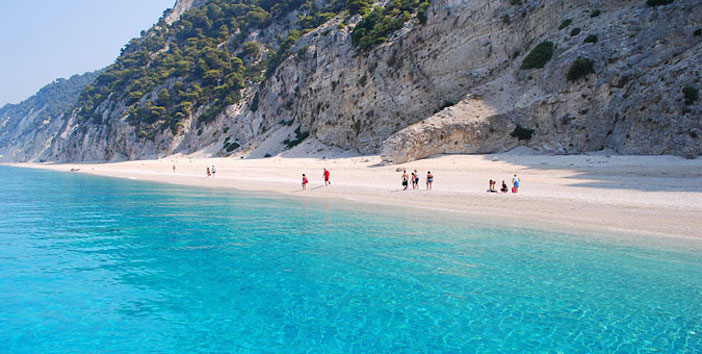 The moment of the earthquake and the large landslides were captured on video by a fisherman whose boat was just offshore when the earth shook.
Following the earthquake, the entire landscape of the area changed, leaving much of the area which once occupied sunbathers and beach towels, gone.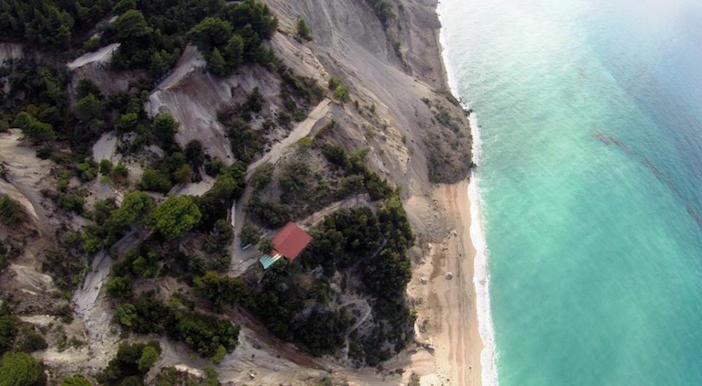 As seen from above, a large landslide decimated the beach below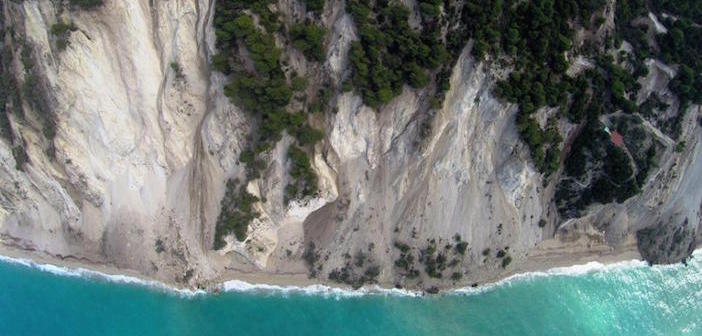 Photographed from above, by helicopter, most of the beach has been covered by a landslide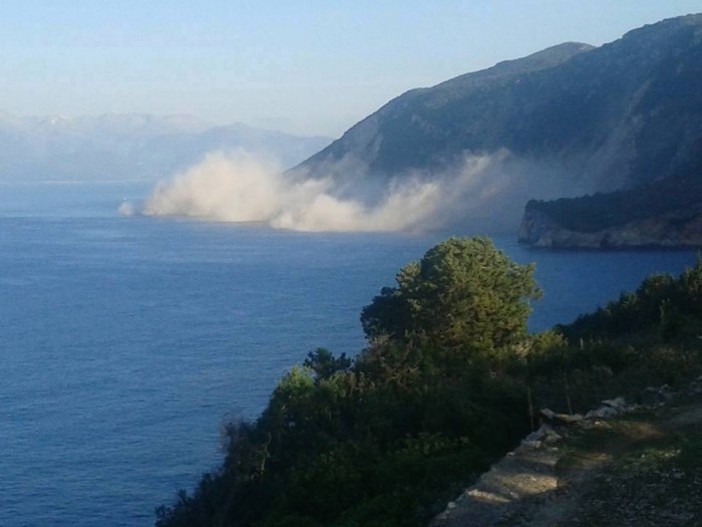 The moment the earth shook and massive landslides took place
http://www.pappaspost.com/